Biography
Barry and Roberta met at The London College of Furniture, whilst attending the Piano Technology, during 1984 to 1988. At the end of their studies, they married, moved to Essex, and eventually settled in Suffolk, where they still live.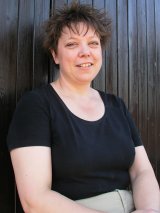 Roberta started her career as an external tuner for a large, established company based in Chelmsford. She worked in private homes, schools, theatres and concert venues throughout Essex and Hertfordshire.
In 1990, she passed the Pianoforte Tuners' Association test and later was a member of its Council. In 1999, she became President of the Piano Tuners' Association until her retirement in 2004.
She was also Vice President of Europiano from 2002 to 2008, a post that enabled her to expand her contacts with Piano Technicians and Manufacturers across Europe.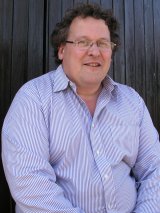 Barry began his career with Blüthner, moving to Bösendorfer, the prestigious Austrian piano manufacturer. As their UK Concert Technician, he was responsible for all technical work, including concert and recording preparation throughout the UK.
In 1991, Barry passed the Pianoforte Tuners' Association test, attaining one of the highest ever recorded marks. He then became an Examiner - a post he still holds - and a member of the Examiners' Test Committee, responsible for developing the Pianoforte Tuners' Association Technician test.
For many years, Barry was involved on the committee, setting up and developing the Europiano Degree.
In 1995, Barry and Roberta established the Caradine Piano Group, which comprises:
The Piano Gallery: offering the sale of grand and upright pianos, both restored and new, and a leasing and event hire service.
Caradine Piano Tuning Services: a piano tuning service dealing with the home, education milieu and concert stage, supported by the technical back up of:
Caradine Piano Specialists: the UK's leading piano restoration workshop, covering restoration, re-manufacture, and modern case finishing.